Medical tourism is a rapidly growing industry worldwide with over 10 million people traveling for medical treatments overseas, annually. Though this number has grown significantly as compared to the past, it could have been bigger than 10 million if the misconceptions about health tourism were not present in the minds of many. And this is exactly what we'll focus on in today's post.
We'll walk you through 5 most common misconceptions about health tourism and clear them out for you so that you can make your medical tourism decisions more confidently. Take a look:
Misconception #1 Lower Treatment Cost Means that the Medical Services are of Poor Quality
Many individuals correlate price with quality. They assume that if the price for a medical treatment is low, then so will be the quality of the treatment. However, that's not true. It's important to understand that medical service prices vary from country to country depending on several factors like the country's economy, laws, labor cost and even the country's developing status. For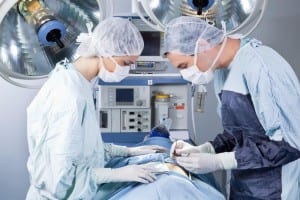 example countries like Singapore, Thailand and India offer medical treatments at low prices but their quality is top notch. Hospitals and medical clinics in these countries offer qualitative medical services in compliance with strict healthcare and international standards.
Misconception #2 Healthcare Facilities in Developing Countries Don't Have Access to Modern State-of-the-art Equipment
This is false. International Groups like Joint Commission International review foreign healthcare systems to ensure that they are up to par. This international body evaluates and surveys hospitals located internationally. It assesses them to determine whether or not these facilities meet the
international standards of healthcare safety and quality care. These evaluations also take technology and medical equipment into consideration. If they meet the standards set by the JCI, they are awarded the JCI accreditation.
At present, there are over 600 clinics and hospitals worldwide that are accredited by the JCI.
Misconception #3 Mistakes are most likely to Occur due to the Language Barrier
It's true that English is not the native language of many Non-Western countries but that doesn't mean that they don't understand, speak or realize the importance of English as a language. In countries like India, Singapore and Malaysia, English is commonly spoken by medical professionals. Also, most healthcare institutes offer translators to international patients as well. So, even if
you go to countries like Colombia or Thailand, you can request for translators or interpreters for improved communication.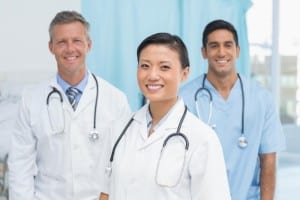 Misconception #4 Foreign Doctors are not Well-Trained
It's believed that foreign doctors are not well-trained which is not true. Did you know that each country has numerous and well-established requirements that a doctor must meet in order to practice professionally? Though these requirements may vary slightly but there are certain rules that every doctor needs to follow and abide by, in order to practice. Many foreign doctors are also members of international associations, and internationally renowned for their expertise.
Misconception #5 Health Tourism is New
Yes, it's true that medical tourism has seen a boom recently but assuming that it is new is absolutely false. The long history of traveling for medical treatments can be traced back from ancient times. For example, the Ancients Greeks used to travel a great distance to Saronic Gulf, also known as Epidauria. This territory was recognized as the sanctuary of Asklepios, the healing god. It had the power to cure diseases and illness.