Patient Interview
Cameron lives and travels full time in his RV with his wife, daughter, and pup. He has had "bad teeth" for as long as he can remember as a result of both genetics and neglect. Coming to the realization that no matter how good he was to take care of his teeth from now on, the damage was already done. He knew it was time to seek help. At the time, Cameron was traveling through California, so he stopped into two different dental offices and received a quote from both regarding the work that needed to be done – both roughly the same, totaling around $30,000 USD minimum.
This led him to look into other options online – where he found out about dental tourism, and within 4 days, he was on a plane!
1. Please give us an overview of how and when you made the decision to utilize medical tourism for your procedure? And what made you choose Mexico as your destination?In the midst of a front tooth breaking apart, I realized it was finally time for me to get my teeth worked on. As many people do, I had pushed it aside for as long as possible. After getting 2 quotes from Dentists in the area (Central California), I began searching on Google for other, more affordable options. That's when I came across the concept of Dental Tourism. Being in California at the time, I decided to look into the facilities in Mexico.
2. Was this your first medical tourism trip? How did you pre-pare for your journey?
Within finding out that dental tourism existed, I was on a plan and in the chair at the dentist in Mexico within 4 days!
The only thing I needed to have sent to the dentist prior to making my appointment was my current xrays. This was the "consultation" if you will, in order for the dentist to look at my teeth and have some sort of an idea as far as what treatment I should expect upon arriving. Thankfully, I had just received xrays from a consultation with an American dentist, so all I had to do was sign a Medical Release for them to fax them to Mexico.
3. How did you choose what dentist to use?
I utilized a third-party (www.dentaldepartures.com) that lists many facilities along with corresponding reviews. I did my research within their website, and once I narrowed it down, I took that information and searched elsewhere to see if the reviews were organic. They were, and my decision was made!
4. How was the cleanliness and appearance of the dental clinic you received treatment from? How was the staff and nurses?
The cleanliness was par with what you would expect to see in the US. They had up to date equipment and their staff was very knowledgeable and kind throughout the process.
5. Did you travel with a companion? If so, what were the benefits? if any.
I did not. I was a solo traveler. To that point, I never once felt like there was a safety issue, however, I don't know that I would necessarily say that's the best way to travel… only that it's do-able.
6. How did the dental care compare to the US?
For one, if I would have stayed in the US to receive treatment, it would have taken more than 3 times as long. They would have had to send out for my crowns – whereas at the dental practice I went to in Los Algodones, they have their crowns made on site.
Again, the equipment and the knowledge of the staff there was very comparable to that of an office in the US.
7. Did the language barrier impact your medical trip in any way? If so, how?
Not at all. Everyone I spoke with at the dental office as well as at the hotels I stayed in and the restaurants I went to all spoke and understood English.
8. Did you have any fears or concerns about receiving dental care in Mexico? If so, what were they?
Initially I think I did – this was more a fear of the unknown than a legitimate fear. When I traveled to Mexico, the thought of traveling for dental work was still very new, throw in the addition of emerging myself into an unknown culture as well as… let's face it, the dental work itself! I must say though, on this side of things, I am very thankful that I didn't let the fear of the unknown stop me from going.
9. Was there any difference between the US and your medical tourism destination, regarding their hospitality?
In all actuality, you do have to realize that since this is becoming a more sought out way of getting medical and dental procedures done – and since, at least for Mexico, being so close to the US, there are many people traveling to these facilities for major work.
What this means is that you need to do the research to find a good fit for you – for example, when I was looking at facilities, there were some that had high ratings but were known for making you feel like you were cattle in a big herd being moved through a facility. I knew this wasn't what I desired, so I was able to choose a dental practice that would take intentional time with me.
10. Did you feel safe at your hotel and other places you visited in Mexico?
Absolutely! Like I mentioned previously, there wasn't ever a time where I felt like safety was an issue. All the hotels I stayed at as well as the restaurants I ate at were all conveniently located within walking distance to the dental practice.
11. Did you enjoy any of Mexico's entertainment or food?
The food! I sure did, well, as much as I could given the restrictions from the dentist on what I was able to eat with the work I was getting done.
12. How long did it take you to recover before you could travel home, and what did you do during the recovery phase?
I was in Mexico for a week total, that included 2 days of dental work, a rest day, and 2 more days of dental work. I was on a plane home the following day.
13. What are some advantages of getting dental procedures in Mexico?
The price! This was my number 1 motivator, as I'm sure it is high on the list for most people who travel for dental or medical procedures. Another advantage, as mentioned earlier, is that the whole process took less than a week – whereas, in the US, it would've been months. Lastly, it's always nice to have a little change of pace/ scenery every now and again 🙂
14. What advice would you give someone thinking of traveling to Mexico for dental work?
Do your research and read reviews! Don't be afraid to call the facilities that you are thinking about going to and asking questions. And don't let the fear of the unknown stop you!
15. What is something that the dentist could've offered you, that would've made your experience better?
Maybe free transportation to and from the airport as well as meal vouchers.
16. What did you like or dislike about the Mexican culture?
FOOD! Need I say more?
17. Would you go to Mexico for treatment again? Would you recommend the country to your family and friends? I absolutely would go there again should the need arise in the future for more work. I HAVE recommended the experience to many of my family members and friends already.
Before Photo: Dental Procedure in Los Algodones Mexico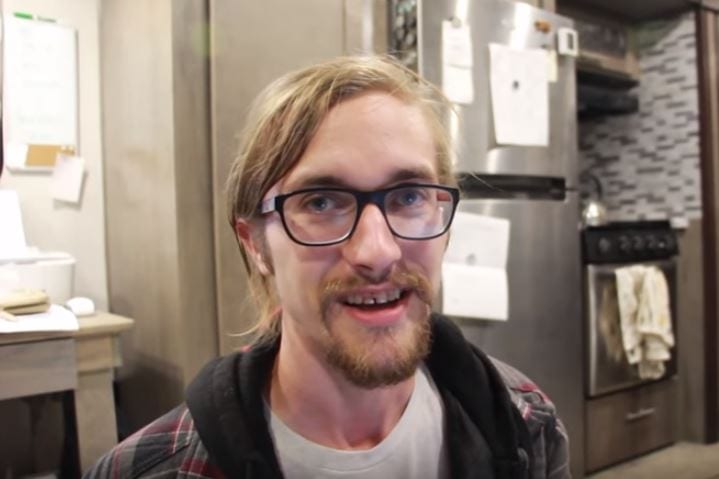 After Photo: Dental Work in Los Algodones Mexico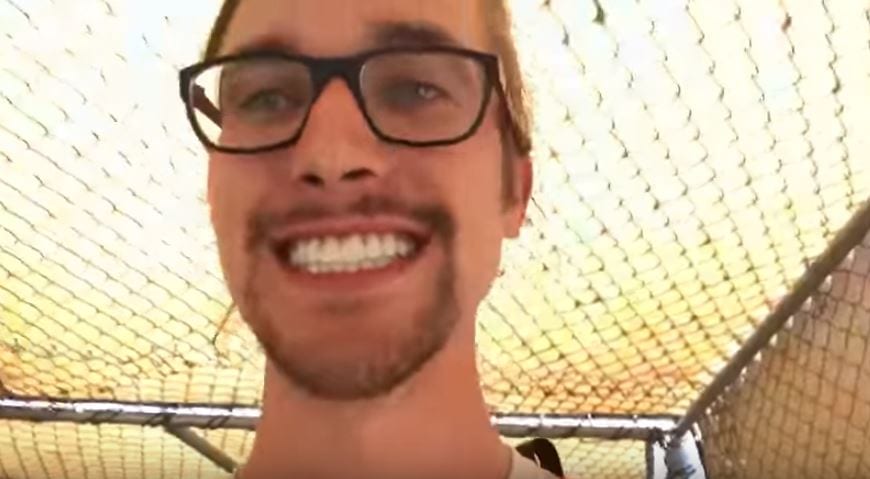 COMPARE THE COST OF TREATMENT ABROAD IN 4 SIMPLE STEPS
By using our site, you agree to the Make Medical Trip Terms and Conditions. Make Medical Trip does not provide medical advice, diagnosis or treatment. The information provided on this site is designed to support, not replace, the relationship that exists between a patient/site visitor and his/her existing physician. Copyright © Make Medical Trip This page is also available in: English Deutsch Français Español Italiano Russian Rules of specific data usage By agreeing to Make Medical Trip's Specific Personal Data Policy you agree to the collection, processing and use of your specific personal data you have submitted in the inquiry forms and in your further messages to the clinics and members, including attachments, as far as this is necessary for rendering the requested services. In addition to the data you have submitted during registration, all data input by you in the context of communication with Providers or other users on the platform, is saved. The processing of this data shall take place exclusively for rendering the requested services. Please note that we can provide the requested services only if you have consented to the collection, processing and use of your specific personal data. You have the right at any time to oppose the collecting, processing and use of specific personal data with effect for the future. For this, please send an email with a brief explanation of the revocation to 
Info@MakeMedicalTrip.com
 and specify your name and email address.
Website Disclaimer
The sample documents, templates, ebooks and outlines we give away were constituted by medical tourism experts to help patients and medical tourists with their medical trips.  The intention of the outlines is not to act as a substitute for professional advice for individual circumstances. The outlines do not constitute medical advice or healthcare advice from our company, which entails other entity or person, or company members.
Introduction.
The terms and conditions for these website contained in this webpage are meant to govern the use of the website, and every page within the website (the collective term used for all the web pages is Website). The terms are enforceable and influence the manner in which the website is used. By accepting to use the website, you particularly accept all the detailed terms and conditions outlined here.  This website must not be used if you protest any one of the terms and conditions outlined herein. This website cannot be used by minors (minors, in this case, mean people who have not attained the age of 18 years). Anyone who is a minor is prohibited from accessing the website.
What are website standard terms and conditions?
The terms and conditions for this website have been articulated in the form of a list of rules created with an intention of setting a basis under which the business relationship can be established and for the purpose of regulating the website's repetitive actions.
Intellectual Property Rights.
Except for the content which you have voluntarily chosen to include in the website [MakeMedicalTrip.com] under the stipulated rules, the licensor has full ownership of all the materials and intellectual property contained in the website, and every right has been reserved. All users have only been given limited license for the content dependent on the terms restrictions, for viewing material inside the website. Panda Tip: If and where the content in the website has been designed for viewership, then the user can pick it up from the last point above. Having said that, you will probably be required to offer more with respect to descriptive language concerning what the user is allowed to use our website for.
Restrictions.
Website users are categorically and particularly delimited from; 1)    Publication of any of the materials in this website on any media 2)    Commercializing, sublicensing or selling any material from this website 3)    Utilizing the website in such a way that might damage it 4)    Showing and/or performing any of the website material in the public 5)    Use of the website in such a way that influences access to the website by other users 6)    Using the website in a manner that contravenes regulations and applicable laws, or a manner that might harm or inflict harm on the website or any business or person. 7)    Use of the website for the purpose of engaging in marketing or advertisement. 8)    Performing any data harvesting, data mining, data extraction or such like activities on the website or during the use of this website. Some of the areas in this website [MakeMedicalTrip.com] have been restricted from users and further restrictions may be imposed on accessing other website areas at the discretion of the website owner. Any password and user identification owned for accessing this website is confidential and such information must be held in confidence.
Your Content
In accordance with the terms and conditions of this website, the content for the user means any video, audio, images, text, or any other materials the users opt to display from the website. With regard to the content displayed by users, the user grants the owner a worldwide, non-exclusive, royalty-free, irrevocable, sub-licensable license for the use, publishing, adaptation, translation, reproduction, and distribution of such content to any media. The content displayed by users has to be their own and should never trespass the rights of any third parties. [MakeMedicalTrip.com] holds the rights to delete any user content from the website at their discretion without giving notice, and for their own reasons.
No warranties.
The website has been provided in its current form, with all the faults and there is no implied or express warranty representation from [MakeMedicalTrip.com] in any form in relation to the website or contained materials. In addition, no information contained on the website should be taken to mean that advice or consultancy is provided to the user (this includes connecting with hospitals, clinics, doctors, and/or members through our website).
Limitation of liability.
Under no circumstances shall the website [MakeMedicalTrip.com] or any of the employees, directors and officers be held liable to the website user for any situation emanating from the use of the website or from the connection of any hospitals, clinics, doctors or medical tourism facilitators in any way, whether or not such a liability falls under tort, the contract or any other situation. [MakeMedicalTrip.com] as well as the directors, employees, members and officers will not be held accountable for their indirect, special or consequential liability emanating from anything associated with the website's use.
Indemnification.
The user fully insures [MakeMedicalTrip.com] against and from any liabilities, causes, demands, damages, expenses, and costs emanating from or in relation to any violation of the terms provided (including the attorney fees deemed reasonable).
Severability.
In case any provision in the terms is deemed invalid or unenforceable under any of the applicable laws, then such invalidity or unenforceability will not cause the terms invalid or unenforceable in totality. In addition, the invalid and unenforceable provision will be removed without influencing the other provisions in any way.
Variation of Terms.
The website [MakeMedicalTrip.com] holders are allowed to introduce revisions to the terms as they wish and as they deem fit. By accepting to use the website there is an expectation that you will read the terms regularly in order to make sure that all the terms and conditions guiding the website's use are understood.
Assignment.
The website [MakeMedicalTrip.com] has permission to transfer, subcontract, and assign its obligations and rights under the stipulated terms without having to get consent or to issue a notification. The website users are, however, not allowed to transfer, subcontract, or assign any of the obligations and/or rights under the terms.
Entire Agreement.
All the terms, with the inclusion of disclaimers and legal notices in the website, make up the wholesome contract between the user and [MakeMedicalTrip.com] with regard to the website's use. The terms are superior to any prior understandings and agreements with regard to the website.
Governing Law & Jurisdiction.
The terms for this website are construed and governed in conformity with Florida Laws. The website users must accept to be submitted to the federal courts and nonexclusive jurisdiction of Florida State for the purpose of dispute resolution.